Home » Posts tagged 'tips'
Tag Archives:
tips
The continent of Europe is synonym with destination for romance. The beautiful landscapes, clear beaches, fairytale castles and structures are some of the most loved natural and architectural displays. Couples are eternally attracted to the whimsical cities and boroughs throughout Europe.
Travelling from one part of the continent to other is convenient and accessible through flights, railways, and roadways. When you have already reached a location, you can explore it further on foot or cycle around with your partner. Renting a car at 24 or below can be tricky as some cities still have strict laws for the age limit but most destinations allow drivers above the age of 21.
Paris – The capital of romance
Paris is not only the capital city for France but it is also a capital for exquisite fashion discoveries, talented designers and a shopping paradise for the stylish and polished trendsetters. The enchanting museums, the engaging music festivals and nightlife, and the very striking Eiffel tower are part of the spectacular Paris experience.
The city offers an array of sweet delicacies which blend perfectly with the flavored champagne and are a delight to enjoy with your partner. You can get around within the city easily with public transport, Paris Metro, tramway, bus, or the private vehicles on hire, bicycles, cars, and boats.
Venice – The magical island
A network of small islands in Italy, Venice has gained increased popularity as a quick getaway for the romantic couples. The island offers a sense of tranquil and solitude with its peaceful and charming surrounding.
This culturally and historically rich land is connected with canals and is devoid of any roadways, which gives it its unique artistic edge. The romantic walks in and around the divine palaces and villas built on the island gives the couples; an intimate ambience for their vacation. Indulge in the Venetian cuisine, rich with the local sea food while you are present in the place.
Prague – The vintage romance
Prague is known for its old school romantic vibe it offers to the visitors. This capital city of Czech Republic has recently gained popularity among the young travelers as they have discovered the charisma of this destination.
The winters in the city are exceptionally special as it enhances the vintage architecture of the elegant palaces and the gothic churches present in the city. Couples can enjoy a really beautiful winter snow in the cozy and colorful cafes set all around the city. Savor the local food and the famous mulled wine with your partner in this romantic destination.
Santorini – The honeymoon favorite
A group of islands beautifully stretched about the Aegean Sea, Santorini is a very lovable destination for honeymooners and young couples. The place is extremely unique as it is exhibits the breathtaking view of the clear blue water on the rim of an active volcanic center.
The island is a spectacular destination with luxurious villas and staycations alongside a special spread of gastronomical treats. The island is covered in the colors of pastel and has its distinctive Greek warmth and charm. You can enjoy the cliffs and the sea together in a beautiful coalition in Santorini.
Amsterdam – Romantically lit paradise
The Dutch capital city of Amsterdam is known for its canal cruises and artistic heritage monuments. The entire city has a very inviting and enduring atmosphere with its brightly lit spaces and quirky music and theatre. The cafes and restaurants in the city offer intimate and captivating personal spaces for couples to enjoy the vibrant and delightful music.
The bridges present around the city are lit up in the evenings with fairy lights, giving it yet another romantic aspect. Transportation within the city is very easy owing to the tramways, metro facilities, ferries, and easy car parking facilities.
You can find three ways to take down sightseeing and tours expenses:
Get a city tourist card
City tourist cards permit you to see a lot of visitors attractions and in most cases comprise 100 % free public transit for one low price, typically $42. They provide 100 % free access to museums and galleries, decreased access to interesting attractions, and restaurant discounts. Be sure you look into them in case you thinking about doing a lot of sightseeing, as they mostly can save you cash. They might be bought at tourist information centres before you go.
You can acquire an annual National Parks pass which offers access to most of national amusement parks. Whenever you check out your 1st recreation area, merely buy the pass plus you're good to go. There is no need to order it in advance. The U.S national park system is truly remarkable and actually highlights the diversity of landscapes in the USA. You can't take a trip country wide without stopping at a number of the national recreational areas, specially as you escape west. Though there are numerous options, I highly suggest the Grand Canyon, Zion and the Grand Tetons.
Find
free
of
cost
activities
Cost–free museums and galleries and additionally events – inquire at tourism facilities. Lots of galleries and museums supply temporary cost–free or perhaps economical admission during the entire week. You can always find many free of cost activities in any city in America.
Find
out
how
to
Spend
less
on
Transportation
Getting from one destination to another in America is not always painless. If you want to get around the country and see the country's amusement parks you definItely should think of renting a car with Enterprise MCO Orlando airport. So you can do it easily, especially if you are traveling with a family. So check out the most affordable choices!
If you aren't on a journey but seeking to go to America, listed below you may well find strategies about how to do:
1. Get
an

 

automobile

.

You could buy inexpensive utilized cars from vehicle sellers or perhaps from owners. There are many listings, and you can also resell the car right after your journey to recoup some of your initial buying cost. While this is certainly effortless abroad, it is difficult to do in the States, thus keep in mind some suggestions:

1. You certainly will need the U.S. address for registration papers to get transferred to. I'd take advantage of a hotel address and then setup a forwarding address using the Mailbox.
2. An alternative choice is to make use of an automobile relocation service. You're generally paid, and also gas is protected. The downside is in fact you don't usually have plenty of leeway on timing, so you might not have lots of time to stop on the way. Automobile relocation choices are additionally generally limited.
You will need to purchase vehicles insurance, which may dramatically increase the costs of your getaway.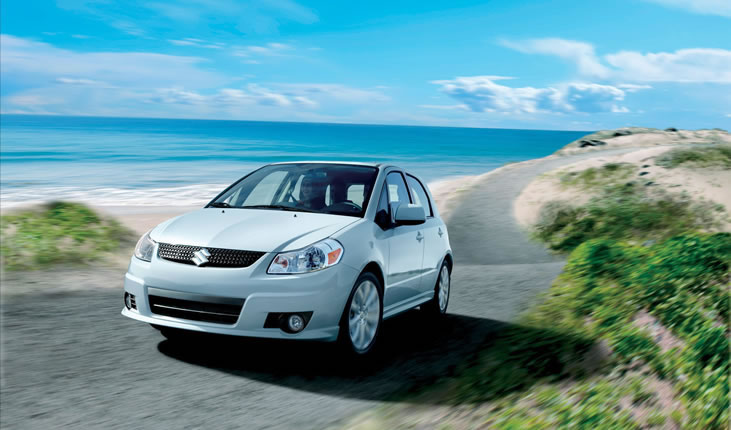 Or you can simply try the car rental while traveling. It is the easiest way to see all sigts of the place you picked with comfort and no stress!